Video & audio
November 30, 2020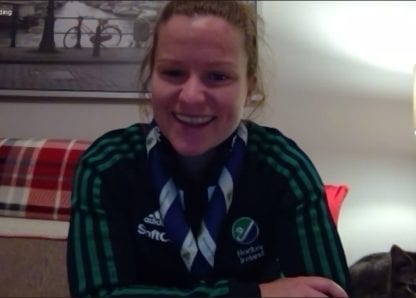 Ireland Women's Senior Hockey Team supports Mishon Moon!
We are HUGELY grateful to our Honorary Ambassador Shirley McCay, Ireland's most capped female athlete, and her hockey team-mates for donating the kilometres from their training sessions and matches to our Mishon Moon initiative. That's over 1,000kms a week!
In February 2020 Irish Girl Guides' members set themselves the target of walking/running/cycling/swimming 363,104 kms – the distance of the earth to the moon. We are now over a quarter of a way there and we WILL get there by working together!
Families, friends, supporters and members of the public are welcome to donate too to help us reach our target. Simply add your daily/weekly/monthly kms to the Mishon app using the hashtag #MishonMoon​. Or, if you prefer, email your weekly/monthly total to irishgirlguidesmishon@gmail.com.
Every kilometre is helping us reach the moon!