Well done to the Timpeall an Domhain entrants!
Well done, well done, very well done to all the Guides who took part in the recent Timpeall an Domhain (Around the World) competition!
Guides from all around Ireland travelled to Killarney, Co Kerry, for the final on 6 May 2017.
All the girls took part with great enthusiasm and had obviously put great time and effort into researching their chosen countries.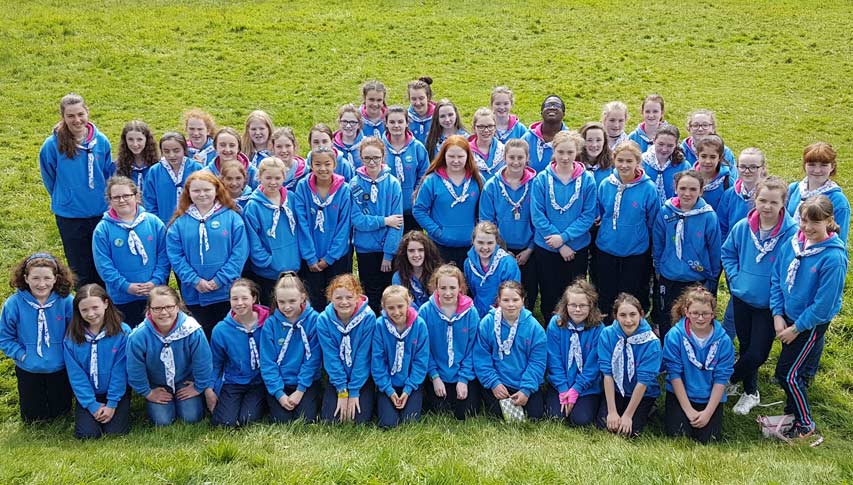 In the end it was two Cork teams who came out tops. Arbutus Guides, Summerhill, won the senior section and Marian Guides, Bishopstown, won the junior section.
Arbutus Guides focussed on India. They learned all about the ancient body art of henna and impressed the judges with their culinary and acting skills by cooking Indian dishes and performing a play about Mother Teresa.
"They were really enthusiastic throughout the entire competition and put in a lot of work both at Guide meetings and at home," said Arbutus Guide Leader Helen Moriarty. "They enjoyed learning henna, which they chose to teach as their craft element, as well as making various Indian meals. They were thrilled once they heard that they won!"
Marian Guides focussed on the Netherlands. "It was hard work but the girls took on the challenge, worked well as a team and had a lot of fun along the way," said Marian Guides Leader Clare Flynn. "The girls were thrilled to be named winners of the junior section and all the Leaders are very proud of them."