Video & audio
November 17, 2020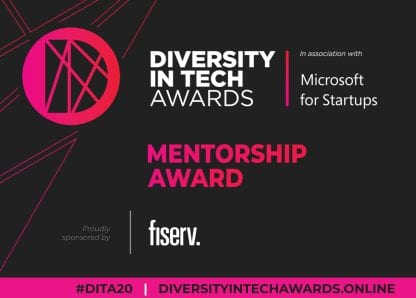 IGG wins Diversity In Tech Award!
We were thrilled to win the Mentorship category of the Diversity In Tech Awards 2020!
This was in recognition of the work our volunteers and staff do promoting #GirlsInSTEM, #WomenInSTEM and #WomenInTech.
This video showcases some of the ways we encourage our 10,000 youth members to get involved in STEM.
We could never do it on our own, though, so MANY THANKS to our wonderful partners – Aer Lingus, Engineers Ireland, Dr Niamh Shaw, Science Foundation Ireland, ESERO Ireland, Prof Deirdre Butler of Dublin City University's School of STEM Education, Innovation and Global Studies and LearnIt Ireland.